Testimonials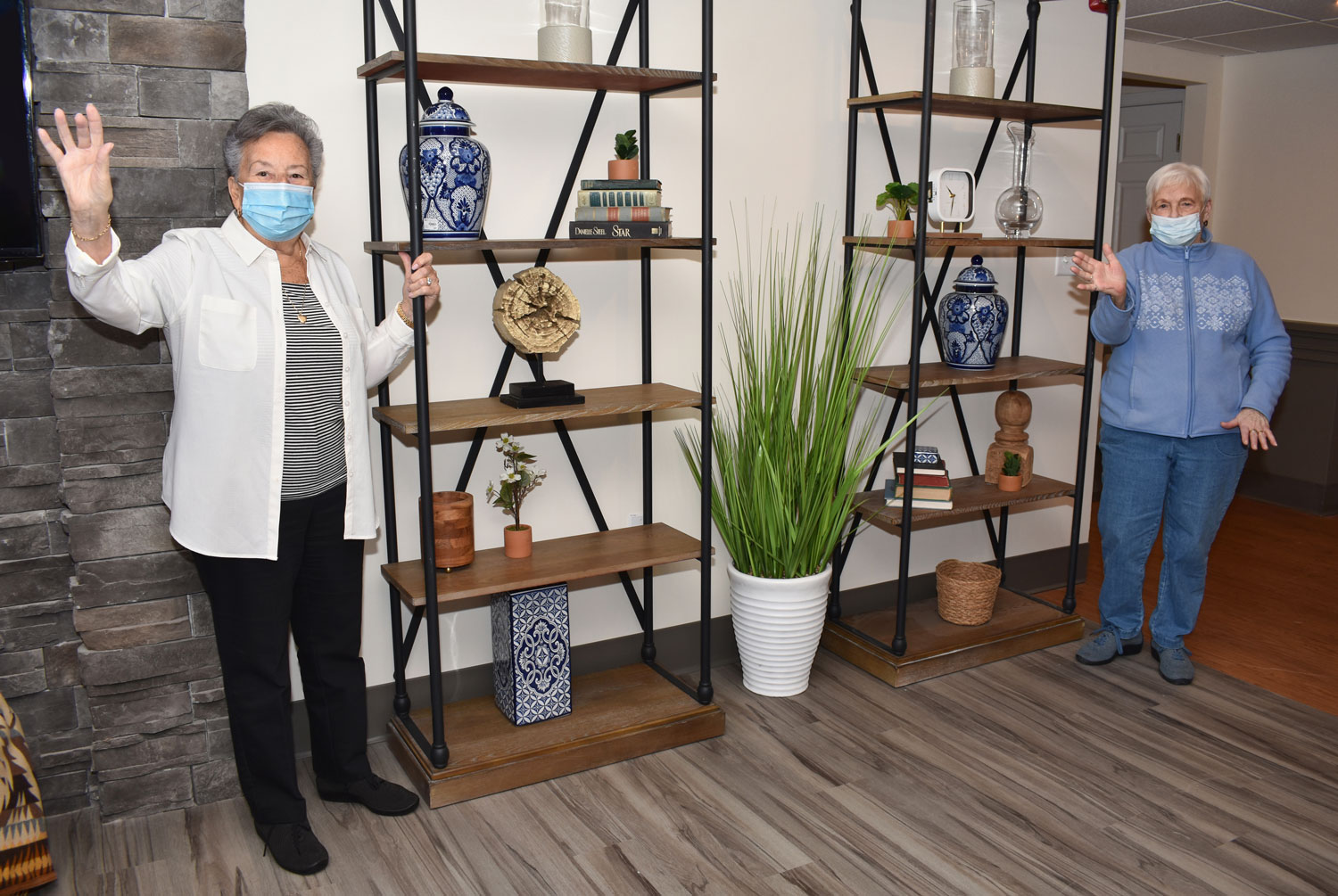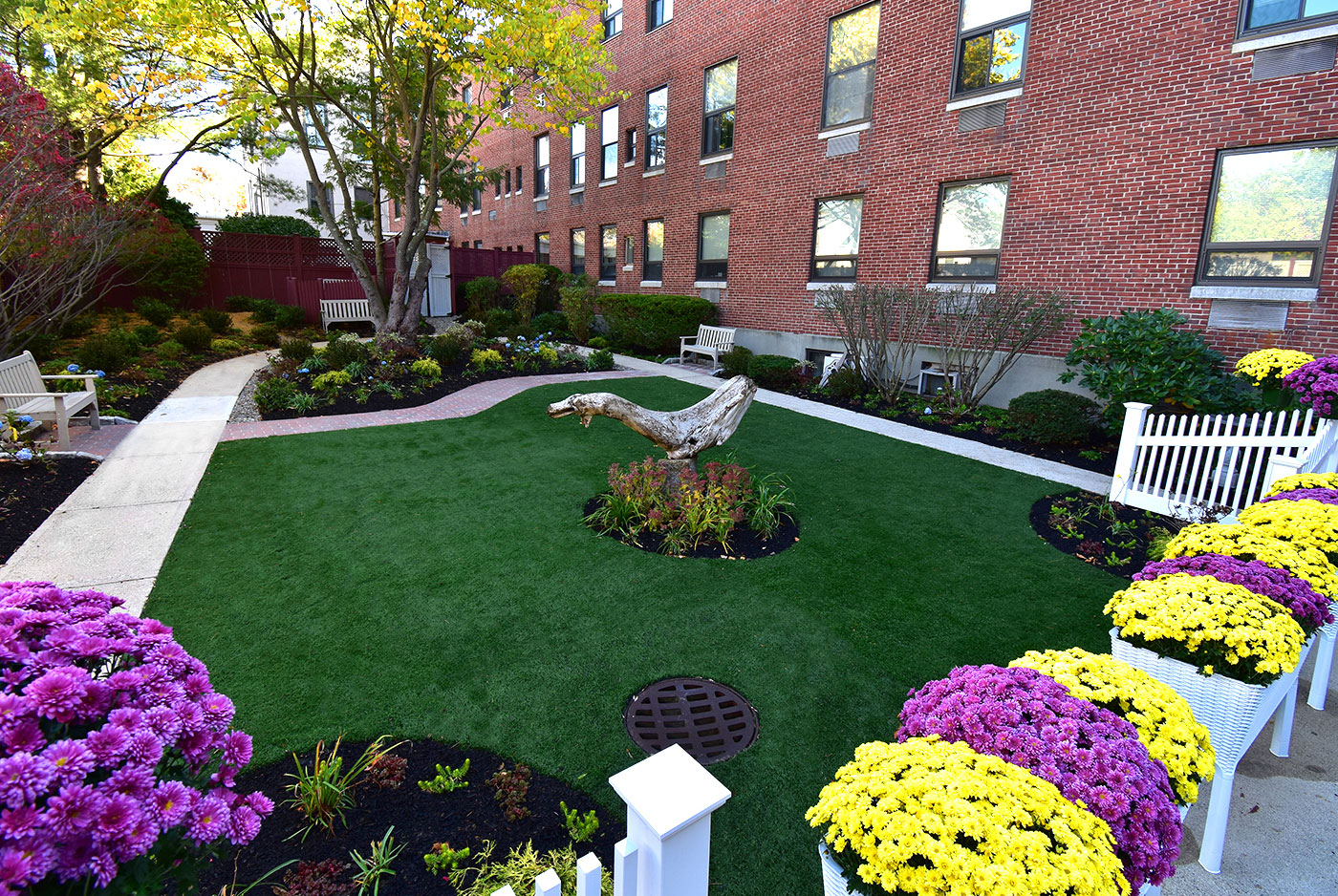 "When my mother first visited New Horizons, she said, "I know I'm not going to like it here, but I might as well just have a look around." She ended up not only liking it but loving it! Such a relief to see her make new friends at this time in her life.
"New Horizons engages residents in activities that bring the community together and make them feel valued. Parties, visits from local school-aged children, concerts, sporting events—Red Sox games in the common area were an event not to be missed, and I quickly learned not to call or visit then, or I'd run the risk of being shooed out. Another highlight was the "knit wits," a group that donated their homemade scarves and hats in Woburn Center. My mother was so proud that their work was scooped up quickly. Of course, seeing the group picture in the local paper was a thrill, too.
"The student workers at New Horizons are fantastic, and my mother claimed at least one as her 'adopted granddaughter.' One young worker was at the hospital during my mother's last admission and, seeing her, took the time to visit, comb her hair, and keep her company. It meant the world to my mother. She couldn't stop talking about it.
"As my mother's health declined, the assisted living team was there for our entire family with empathy, honesty, and patience. We will always be grateful for their thoughtfulness during a difficult time.
"My mother wanted nothing more than to return to New Horizons following her last hospital stay. Many thanks for providing this safe and supportive environment for our seniors. You have a very special team doing amazing work!"
Jeanne, Joe, Steve, and Anthony, the family of Ginny Gimilaro
---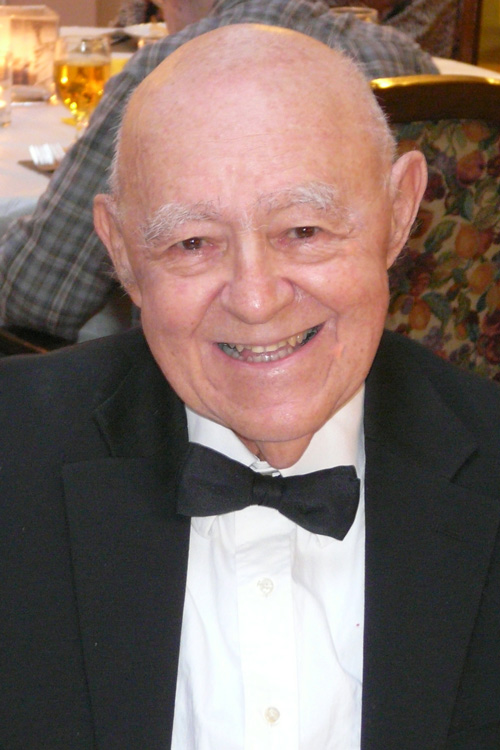 "I like to walk around Horn Pond and to downtown Woburn, especially to the Library. New Horizons offers the best value and the best food. I can't say enough about how happy I am here."
Charlie Gazzara
---
"My mother-in-law has been at New Horizons in Woburn for more than six years, and the staff are by far the BEST in the business. They interact with all of the residents and know all of their names. I cannot say how happy we are to have Ruth at New Horizons. If you are in need of senior living for a loved one, look no further than New Horizons."
Mark DeSimone
---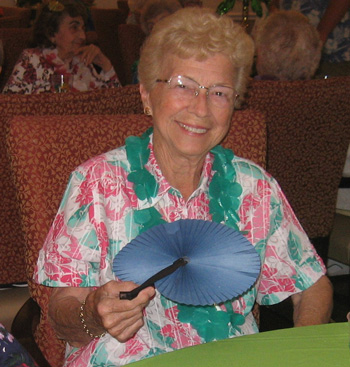 "It's a wonderful place. The food is great, plus no shopping and no meal planning or peeling potatoes!"
Myrt Peary
---
"My mother has been living at New Horizons for the past two and a half years. It is a very social environment, with lots of activities and many opportunities to interact with old and new friends. It was a great comfort to me and my siblings to see the wonderful care that New Horizon provides, especially this past year with the COVID pandemic in full force. The staff has been wonderful not only to our Mom but also to us, keeping us updated throughout the year. We take great comfort in knowing that our Mom is safe and happy at New Horizons. It is a wonderful place to live."
Ann Marquis
---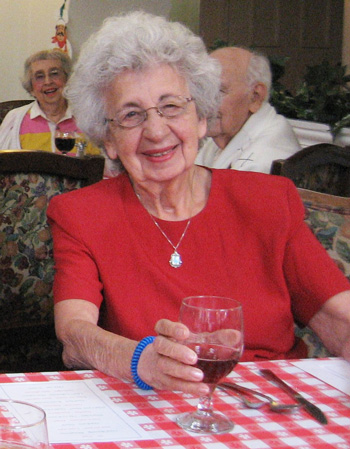 "As soon as I found New Horizons, I knew it was a place I would be comfortable. Everything is done for you. It changed my life, and I feel right at home."
Anna Cullen
---
"My mother moved to New Horizons in January 2020 and couldn't be happier! She is surrounded by a warm and caring staff that is committed to maintaining a happy, healthy, and safe community. My mother has made wonderful friends and is very content. There is nothing more important to my family and me than knowing that mom is as cared about and as cared for as she is at New Horizons."
Kathy Puccia
---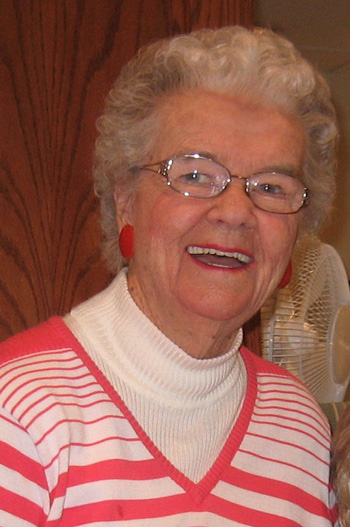 "I've made my own decisions all my life, and one day I just made up my mind and said, "I'm going to New Horizons." I think every one of us is lucky to be here."
Ruth Tully
---
"My mother has resided at New Horizons at Choate for 10 years. The staff are professional, nurturing, and caring. The apartments, amenities, and grounds are superior. My mother is the happiest I've seen her in years. I have and will continue to recommend New Horizons at Choate to friends, family, neighbors, and colleagues. It is a wonderful place for any senior you love!"
Julie Gilcrist
---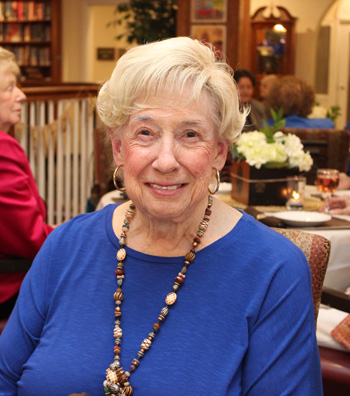 "From the moment I first visited a friend who lives here at New Horizons, I loved it. The staff are great and bend over backwards for you."
Fran Strange
---
"I honestly cannot say enough great things about New Horizons. My father has lived there for eight years, and the attention, activities, service, and care he receives are absolutely amazing. The staff truly cares for the residents and treats them like family. I am familiar with many of the senior living options in this area, and there isn't any place that comes close to the level of service and value for your money. My father and I both feel so fortunate to have him call New Horizons home. I don't give recommendations often, but I have absolutely no hesitations in referring people to New Horizons."
Amy Cole
---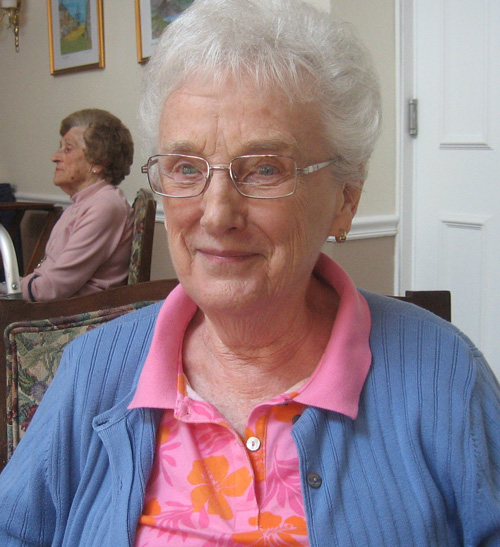 "I moved here because of the homey atmosphere. There are plenty of chances to socialize, and you can still have your privacy. The staff can't do enough for you."
Carolyn Sullivan
---
"My mother has been a completely satisfied member of the New Horizons at Choate family for 11 years. Everyone who works at New Horizons, from the front desk to the kitchen and custodial staff, is 100 percent invested in supporting the residents. The management team is unbelievable. They have successfully brought the community through this pandemic safely, which I find remarkable. It's a testament to the level of commitment they make to everyone in their care.
"I feel so comfortable knowing that my mother is in a place that really cares about its residents. I know I can pick up the phone and call anyone there, and they will go out of their way to help me. The people and the amenities are fantastic. This is more than a place for people to live in their later years. This is home."
Jim Mercer
---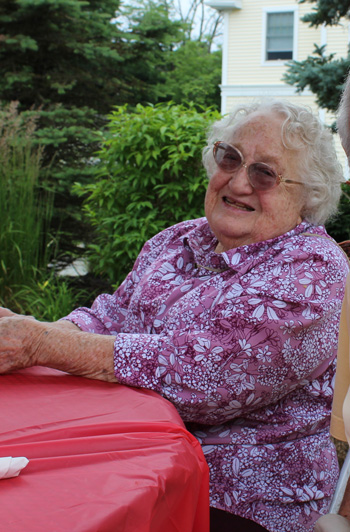 "I have been a resident at New Horizons for almost three years now, and I feel very fortunate to be here. My apartment is comfortable and attractive, but I also enjoy the group spaces—the beautiful flower-bordered patio, the comfortable shared living room, and other areas where residents meet. The meals are varied and delicious, and the kitchen and waitstaff make every effort to respond to special requests. At every level, from the management to the cleaning and custodial staff, we have unfailingly friendly and helpful assistance. Remarkably, all of this is unusually affordable."
Ruth Benedikt
---
"I am the daughter of Connie Croce who is a resident of New Horizons at Choate. She is 96 and has been there for five years. She wanted to remain independent as long as she possibly could and did not want to live with her children. She is very happy at New Horizons. My sister, brother and I love the fact that she is in such a beautiful, safe, nurturing place. The staff is exceptional---from Christine, Barbara, and Judy to the dining room, administrative and maintenance personnel. Everyone is so kind and helpful to her!"
Angela Lyons, Woburn
---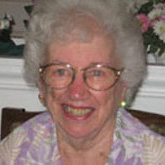 "My mom's quality of life is great and I cannot believe she has been at New Horizons six years! She loves her home!
We are so happy that our Mom is so happy having New Horizons as her home. The staff and residents are like family. Thank you."
Karin S. Daley, Dunedin, FL
---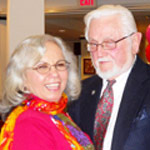 "You folks do a fantastic job. No wonder residents are so content."
Marie Ardito, Burlington
---
"I have often marveled at the quality of your employees. Never once have I visited and not been impressed by the outpouring of concern they show to all the residents. My stepmother has never been happier than during the four years she has spent at New Horizons.
I wish to extend my gratitude to you and all who work there for making such a wonderful environment for the elderly. We wish to thank everyone at New Horizons for making our mothers last years so comfortable."
Joan Sopp, Sarasota, FL
---
"On behalf of the entire Mahon family, I should like to express our sincerest thanks, as well as much deserved recognition and grateful appreciation of your stellar employees at New Horizons at Choate in Woburn. Your entire staff of dedicated and hardworking employees were at all times respectful, kind, thoughtful, dependable, helpful, and compassionate to our Dad. New Horizons was not just a place that our Dad lived-it was a place that he called his home.
Thank you for your outstanding leadership and stewardship that ensures that New Horizons is an outstanding example of a home that values dignity, respect, and compassion for all its elder residents."
Catherine Harrington-Mahon and the all the Mahon family, Winchester
---
"I would like to thank you and your wonderful staff for allowing my mother, Carolyn Johnson, to reside at New Horizons for the last 5 years. I never met anyone at New Horizons who did not go above and beyond. I am forever grateful to you and to New Horizons and their wonderful staff. Thank you."
Nancy Paris, Woburn
---
"It is difficult to adequately express our gratitude for the many happy, healthy years Dad enjoyed at New Horizons. Your facility is superior in all respects."
Catherine Votaw, Winchester
---

"We couldn't be happier with New Horizons. It truly is a wonderful home for Mom. Thank you all so much for what you do so very well."
Family of Joan Woodford, Woburn
---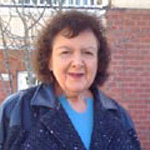 "I feel confident in recommending this quality experience to others. I could do a commercial for you!"
Rhoda Rosenberg, North Andover
---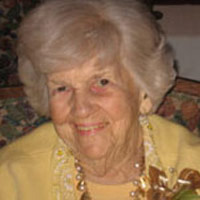 "I often think of New Horizons and what a wonderful, warm and caring home it was for my mother. I wanted to take a moment to express my gratitude to your staff in the transition of my mother to her new life at New Horizons. They were always so warm, open, kind and more than supportive. It made such a difference to have such a delicate and life changing situation for my Mom handled in such a calm and professional manner. It takes special people to do what you do. You do it so well! From the bottom of our hearts, thank you from all of the Danizios."
Janice Switzer, Medford
---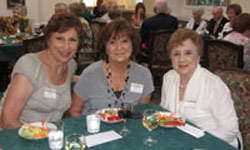 "I would like to comment on the dinner my mother hosted a week ago in the family dining room. The food was absolutely delicious and the service was wonderful. We all felt so comfortable and appreciated the privacy the family dining room afforded us. What a wonderful benefit you have for the residents. It makes my mother feel that she can still entertain us, but without all the work. Also, our server was so personable that we felt like a friend was serving us."
Angela Lyons, Woburn
---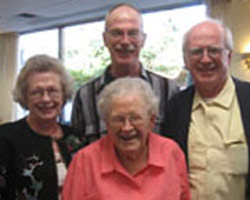 "Saying 'Thank you' is barely adequate to express my gratitude for the friendship, support, sympathy, and love you gave my mother and our family over more than six years. New Horizons is a special place because of all of you."
Elizabeth Taylor, Washington, D.C.
---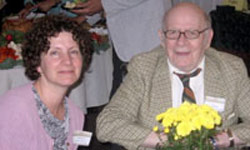 "Our family could not be happier with the nurturing and professional care my father receives. Thanks!"
Nanette Harvey, Winchester
---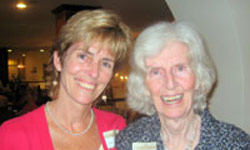 "I am very pleased with the way my mother is treated. The staff here is wonderful and it is very well maintained."
Joanne Collins - trustee, Woburn
---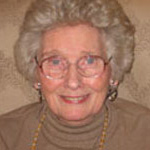 "In summary, the entire Quinn family is extremely satisfied and grateful for the wonderful quality of life our mother has enjoyed at New Horizons. Thank you all very very much."
Robbie Quinn, Winchester
---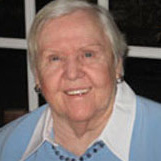 "We also cannot ever, ever, ever begin to express our gratitude to you for making New Horizons the most wonderful, wonderful home it was for [mom] for the past seven years. The staff is extraordinarily caring, the environment truly nurturing, and the facility warm and welcoming. A simple thank you just doesn't seem adequate. We are extremely grateful."
Pauline Froebel and family, Woburn
---
"The staff here has been tremendous, and to single out any one person or group would be a terrible disservice to all the others."
Eileen Williams, Woburn
---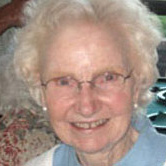 "I do want to extend my sincere thanks to you all who made the anniversary of New Horizons such a memorable event. I am certainly happy to belong now to New Horizons, and can take part in the various activities and functions. It is a caring facility."
Patricia Cogswell, Woburn
---
"Thanks again for the thoughtful care and kindness you gave Doug. You made him very happy for the six years he spent with so many friends. We will always remember this."
Family of Douglas J. White, Woburn
---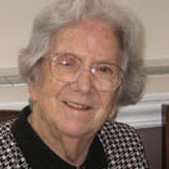 "Just to be here has been a lifesaver for me. I felt surrounded by love. I am so glad we chose New Horizons as our home."
Dot Weldon, Woburn
---
"The residents have voluntarily told me how much they enjoy being there. I wonder if you realize the effect you all have on its success."
Ida Boodakian - trustee, Winchester
---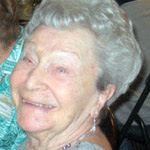 "This is a wonderful home! The staff of administrators are outstanding! - friendly, efficient, sensitive, and positive. Thank you."
Family of Phyllis Bordonaro, Winchester
---
"Phyllis never has anything but the highest praise for your entire staff and home. My wife and I have been very impressed with the level of caring respect given the residents. You run a superb operation!"
Joe Murphy, Winchester
---
"Many people have asked me whether I like living here, and I tell them it is the nearest to being 'one happy family' that anyone could ever find. Thanks again for your thoughtfulness."
Charles Meyers, Woburn
---
"Our family is sincerely indebted to the staff for the care and concern which so many have extended in loving and gracious ways to my mother in her nearly three years there. Many, many thanks."
Frank Fiorentino, Winchester
---
"Thank you for helping to make my 95th such a happy surprise. It was exciting to see all my young relatives, and I was proud to show them my comfortable, friendly "home." They are pleased to know I am so well cared for. Thank you for all the kind attention you have given to me."
Josephine Meagher, Woburn
---
"Michael has been so happy there. He calls his room "home." From the first day of Michael's arrival in November 1998, the friendliness of the caregivers and support staff has been just perfect. It is a culture of caring."
Deacon James and Muriel Kerrigan, Woburn
---
"I am deeply grateful to the entire staff who have given of themselves to respect, care, and love her. The nurses and aides are the finest group of professional caregivers I have ever met. Their devotion to the residents is unparalleled... I am sure in the years to come, the New Horizons staff will continue to provide care and love to all. Thank you."
Regina Cantella, Winchester
---
"On behalf of the entire Ciotti family, I extend to the board of trustees and the wonderful staff at New Horizons, our most sincere and heartfelt thanks for being such a warm and friendly part of my mother's life. Although she only spent 15 months at New Horizons, that time was enhanced by the facility and the manner in which it operates, and most assuredly by its devoted and highly competent staff."
Daniel Ciotti, Winchester
---
"My aunt and uncle adjusted to their new lifestyle immediately. They made new friends, enjoyed the many activities and field trips, loved the dining room atmosphere and the general feeling of family that New Horizons promoted for the residents. When I would visit or have dinner, I would observe that special bond between staff members and residents."
Fred C. Cammon, Woburn
---
"On behalf of my mother and my entire family, we would like to take this opportunity to commend you on the superb care and service excellence that was always exhibited at your excellent facility. It is truly obvious that all, and I do mean all, of your employees have one thing on their mind each day. That is to serve their residents in the best way they can. I will always remember your facility with your dedicated staff as the best that I could have chosen."
Lois Ann Pappalardo, RN, Winchester
---
"Thank you for a wonderful Mother's Day: the lovely dinner provided by the kitchen and dining room staff, the great band who played for us, the cocktail hour with fellowship time, and as always our own George Bustin for his musical gifts. I am very glad I spent this time "at home" - it was a joy-filled day! Oops - I almost forgot our lovely corsages - each one seemed to add to the sparkle in our mothers' eyes."
Jean Smith, Woburn
---
"Since June 2011, I had the opportunity to observe Winchester Home Care, which offers services to assisted living residents at New Horizons in Woburn. My mother chose to become a resident there and now calls New Horizons "her home." The Horizons' staff, executives at New Horizons, and especially Winchester Home Care, its nurses, personal care assistants and secretary. Honestly, I cannot say enough about the professionalism, the treatments of residents and how hard these folks work to enhance the quality of life of all residents. They are your unsung heroines in a success driven model."
Samuel E. Toto, Ed.D., Winchester, MA
---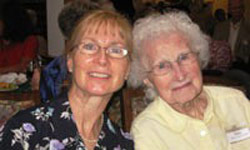 "My mother continues to tell me what a wonderful time she is having at New Horizons. It was surely the right choice for her. Thanks for all you do to keep all the residents content and safe."
Claire Hurley, Washington, NH
---
"My mother has been very happy at New Horizons! People have been very helpful to me. I have been so impressed by the warmth and caring of all involved. Thank you!"
Sherry Richman, Lexington
---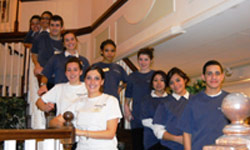 "Eddie moved into New Horizons and became a new man . . . I really believe this was because his spirits were much better and because of the wonderful staff you have working with you . . . I can not say enough about the staff at New Horizons. I have never met such devoted, hard working, kind and caring individuals as the New Horizons staff."
Beth McCabe, Chelmsford
---
"New Horizons was truly Alyce's home. She was her happiest there. She loved taking her guests on the grand tour. We feel very fortunate to have been part of her life there. It brought us together with the wonderful people who are New Horizons. We plan to stay in touch!"
Bill and Marge Monahan, Arlington
---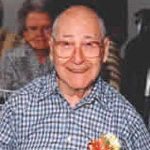 "I knew this was home as soon as I picked up the telephone. Eleven years later, New Horizons has been everything I could have dreamed of. There's no other place like this- I can see why so many other seniors are waiting to move in."
"I do want to take this opportunity to thank you and all your staff for the last 15 years. You provided Uncle Bill with a wonderful home and superb care. He was truly very happy at New Horizons. To quote Bill, 'He didn't know he was entering heaven on his arrival there'."
Bill Young - former resident of 15 years and his niece, Ann Suskind, Lexington
---
"My family and I would like to extend our sincerest thanks to all of you who gave wonderful moments to our father, Joseph M. Murphy, while he was a resident at New Horizons. We always had a positive feeling of caring and professionalism from each and every member of your staff.
We hope you know our deep feelings of gratitude for the years Joe spent there. It truly was a "second" home for all of us. We wish each member of the staff a wonderful holiday season. Again, our gratitude to all."
Dolores McManus and Mary Conant
---
"The lovely memorial service was the perfect example of 'doing everything perfect' - nothing was left undone in the planning of the program. I am so grateful that Kay had such a loving 'home' her last years.
Thank you all. As I miss Kay's presence, I remember all you gave her and am grateful."
Anne O'Rourke, Sandwich
---
"The Adamian family is very grateful for the wonderful treatment that our mother received during her stay at New Horizons. The facility and food were very good and, most importantly, the staff was so friendly and caring. When our mother had to be moved upstairs for more intensive care, we were apprehensive, wondering if she was going to continue to get the same wonderful treatment that she had been receiving. We were very pleased to discover that the service, friendliness and sincere interest in the welfare of the residents was tall that we could desire. We wish to thank everyone at New Horizons for making our mothers last years so comfortable."
The Adamian Family
---
"In a very short time after Elaine moved and settled in, she realized that she had made the right decision to choose New Horizons for her new home. She could not be happier! I would like to personally thank you and your caring staff for making New Horizons the wonderful place that it is."
Judith Freeman, Waltham
---
"Your people are caring, compassionate and helpful in every way. They have learned to know my mother and to treat her, not as a patient but as a person. We deal mostly with Nancy and Mary and have been spoiled by the excellent manner in which the deal with Florence. Having said that, all of the other staff have demonstrated the same qualities of friendliness and true concern for the residents that we see in Nancy and Mary. We just wanted to express our thanks to you and your wonderful people for what you are doing. You should all be proud."
George Jamieson
---
"I would like to commend you for your creation of such a wonderful and affordable concept. We have watched New Horizons' continuous evolution through its outstanding leadership team and supporting staff members. The highest compliment we could pay as we encounter others is to recommend to them that they explore New Horizons because we consider it to be the "benchmark" for independent and assisted living programs. Thank you for giving Mom the opportunity to be a member of the New Horizons family for the past five years and us the chance to share it with her. God bless you all."
Gene Kee, Tewksbury
---
Continue
Both New Horizons are strictly not-for-profit communities owned by Cummings Foundation, one of the largest private foundations in New England. Cummings Foundation awards more than $30 million annually, and has awarded more than $500 million to date to support greater Boston nonprofits.