History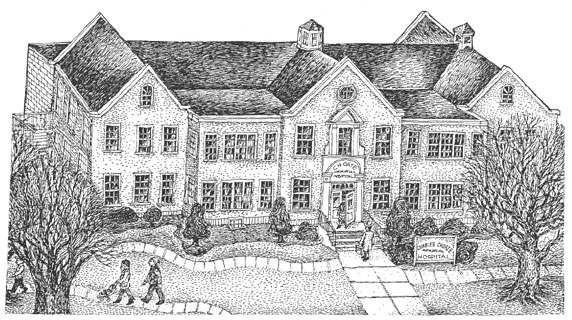 Following the closure of Woburn's Choate Memorial Hospital in November 1989, Cummings Foundation acquired the hospital property and created a major corporate philanthropic presence for Cummings Properties in Woburn, the community where the firm had its beginnings and earliest successes.
The rendering is of the original hospital around 1906. The homestead of Charles Choate was subsumed into a then new hospital, but is still visible and accessible today, including the 10-foot wide cupola above the roof.
New Horizons at Choate welcomed its first residents in August 1990. New Horizons' first resident, Bill Young, resided there for 13 years, dying shortly before his 100th birthday. Now operating as New Horizons at Choate, LLC, the corporation is a 501(c)(3) operating foundation with an 11 to 12-member volunteer board of trustees. In 1998, it was determined that the board's elected chairman, vice chair, and clerk would serve for indefinite terms, while up to nine other community members typically serve three-year terms, with three trustees rotating off each year.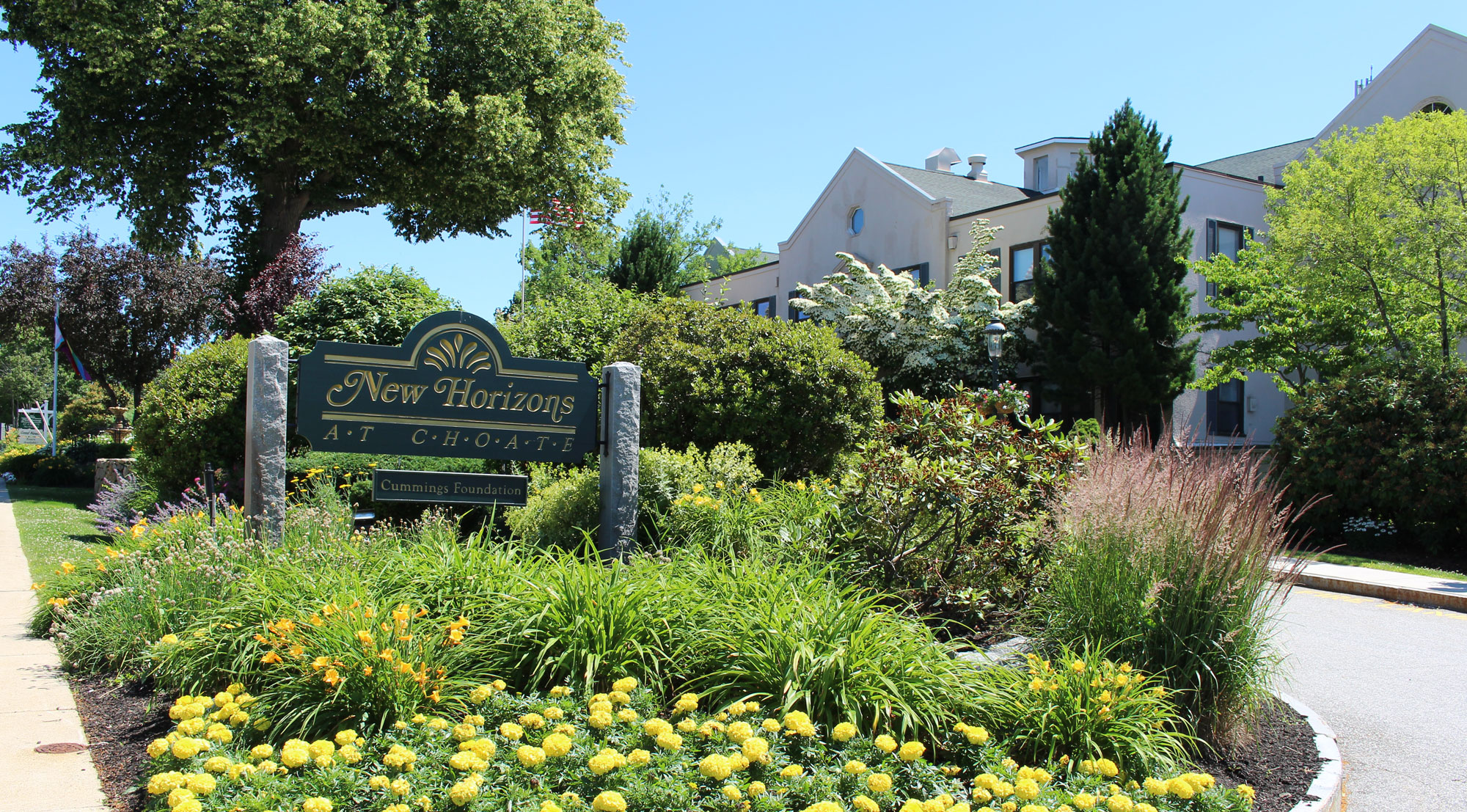 Continue
Both New Horizons are strictly not-for-profit communities owned by Cummings Foundation, one of the largest private foundations in New England. Cummings Foundation awards more than $25 million annually, and has awarded more than $375 million to date to support greater Boston nonprofits.